SNP Member of Parliament for Ochil and South Perthshire
Shadow SNP Spokesperson (Digital, Culture, Media & Sport)
Surgeries have always been a vital aspect of the work of an MP, and I am keen for that to continue under all circumstances.You can request a one-to-one conversation, either by telephone or Zoom. Check calendar for my availability.
I have members of staff ready to assist with constituent concerns. Note that I can only deal with cases from constituents who live in the Ochil and South Perthshire UK Parliamentary constituency.Get in touch via email or by using the contact form.
John nicolson mp
Get in touch and keep up to date.
If you're an Ochil and South Perthshire constituent and need to contact John, you can find all contact details here.
If you'd like to keep up with John's work then please subscribe to his periodic newsletter below.
Green Hosted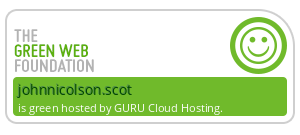 Datacentre uses 100% green sourced power as specified by E.ON and as regulated by Ofgem.